The big event is over and for us, it was another successful eclipse adventure. This was definitely the "hardest" effort to see an eclipse in that we did several thousand miles of driving to scout sites over 3 trips (August 2015, 2016, and 2017). All of the eclipse recon pages have been preserved for posterity. Thankfully it ended well under clear skies in Glendo, Wyoming. Many thanks to several people who helped us out a lot: Laurie, Greg & Vicki, Fred, Joel, and Margaret & Eric. Thanks for making our trip an enjoyable adventure!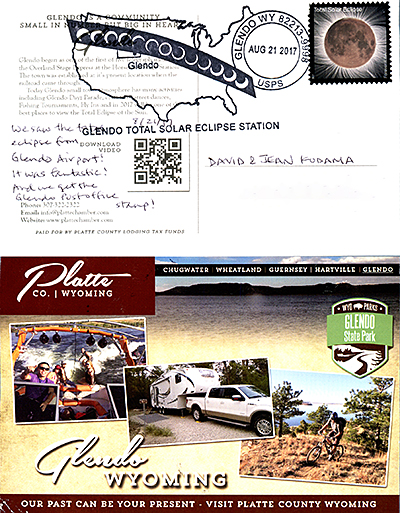 Location Info:
C1: 10:24:01 MDT
C2: 11:45:04
Max: 11:46:18 [2:28 duration]
C3: 11:47:32
C4: 13:12:12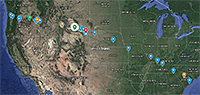 Map of observing locations of friends and family.
Photos