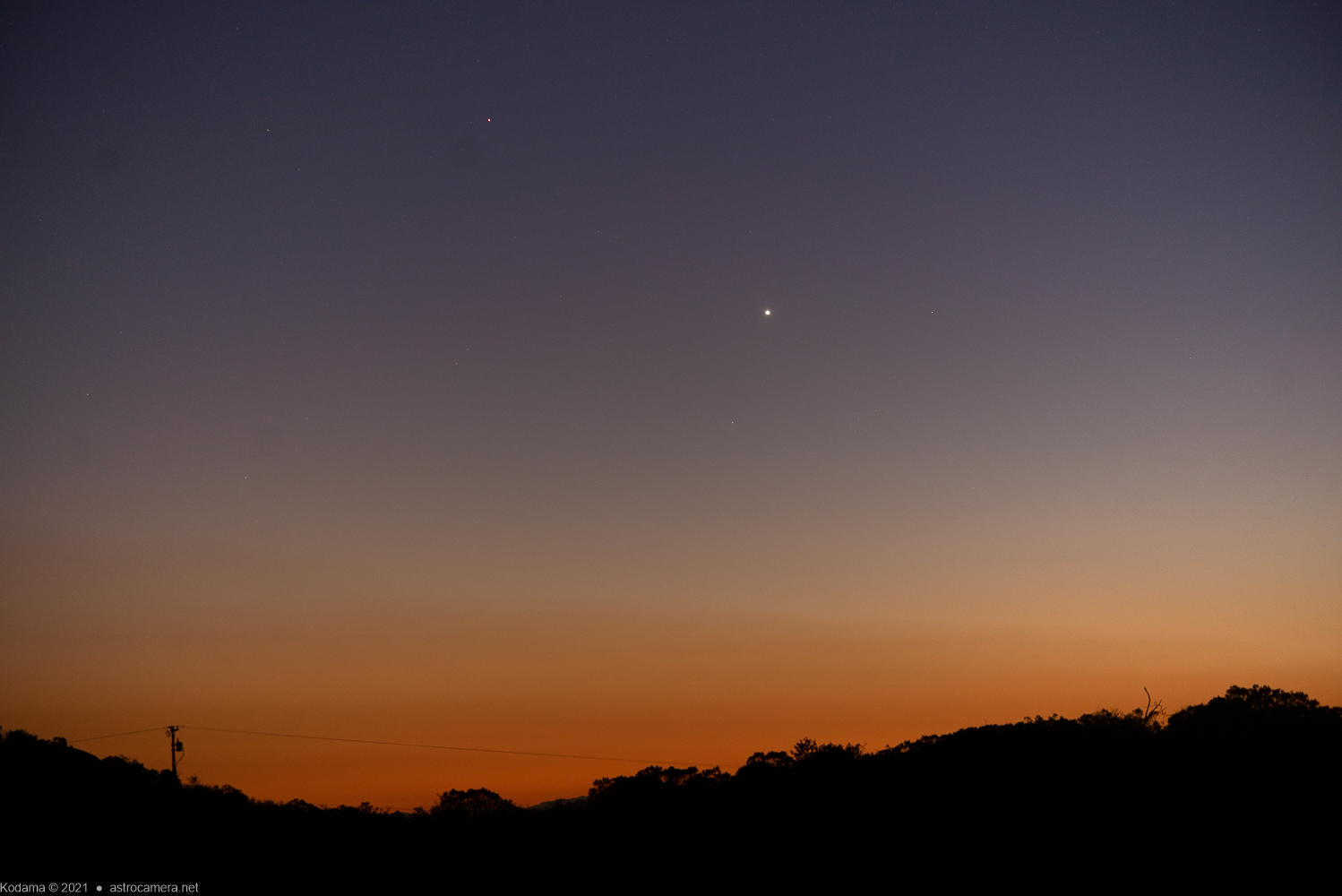 An evening with so-so weather (light clouds and low temperature above 65°F) started with Venus on the Western horizon and Mars (up and to the left of Venus). In a week they will be very close together.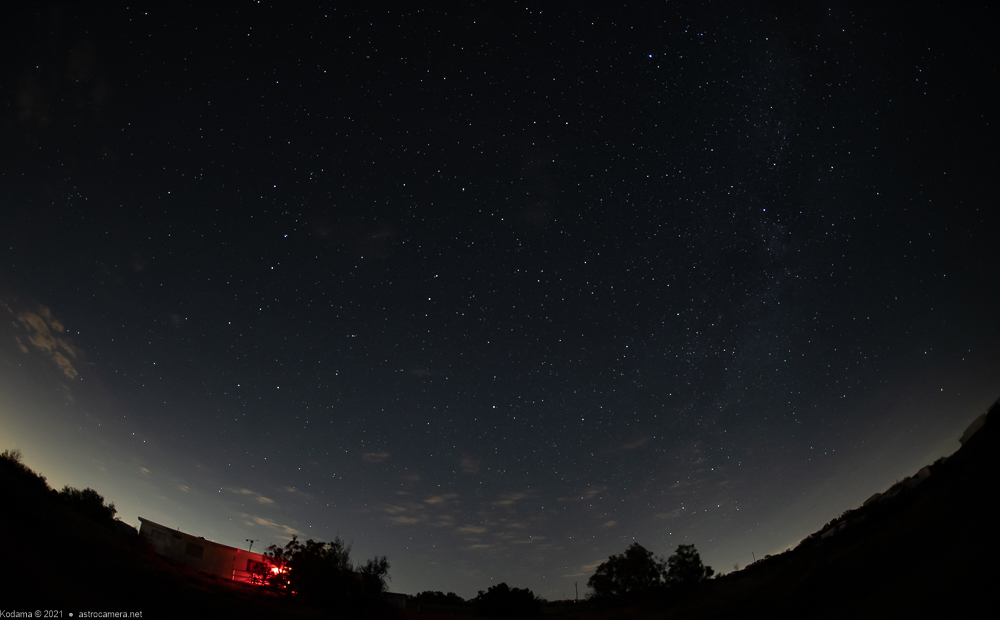 Light clouds hugged the northern horizon for much of the evening.
On the southern side of the sky, the Milky Way was cloud-free enough to get a few hours of shots in. This was a shot with a Nikon 105mm lens on a stock Nikon D600 full-frame camera. An enlargement of the M8/M20 area (circled) is in the next photo. An interesting note is that I got this lens for macro-photo use, and I now use it along with the high-resolution Nikon D850 to "scan" my film shots. Despite being designed for a completely different purpose, it works pretty well for astrophotography.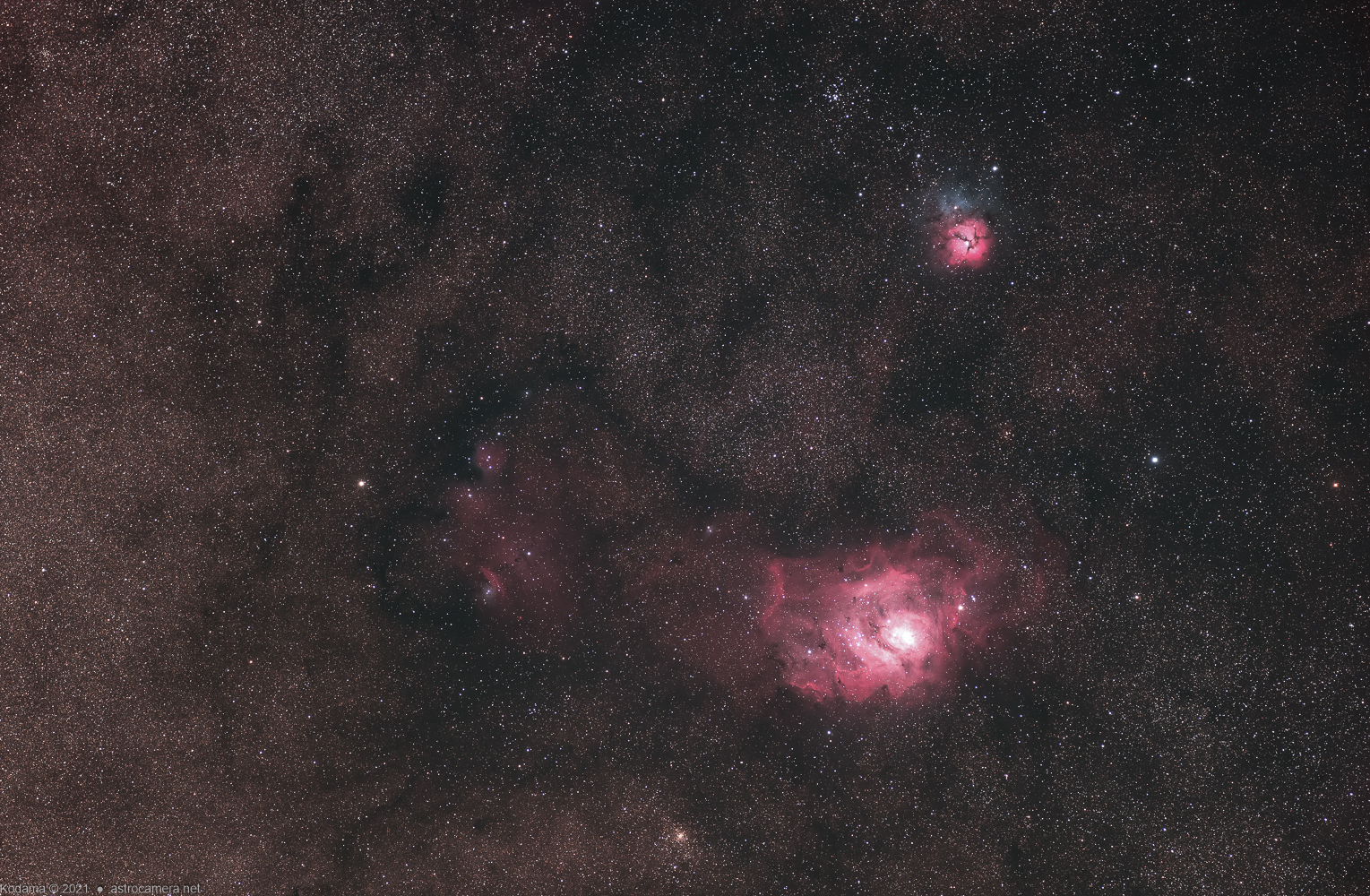 This is a closeup shot of the M8/M20 area. This was shot with a Borg 107FL F3.9 telecope, IDAS NGS1 (light-pollution) filter and modified (Hutech) Canon RP body. The filter and camera modification for astrophoto use is why the colors differ from the previous wide-field shot.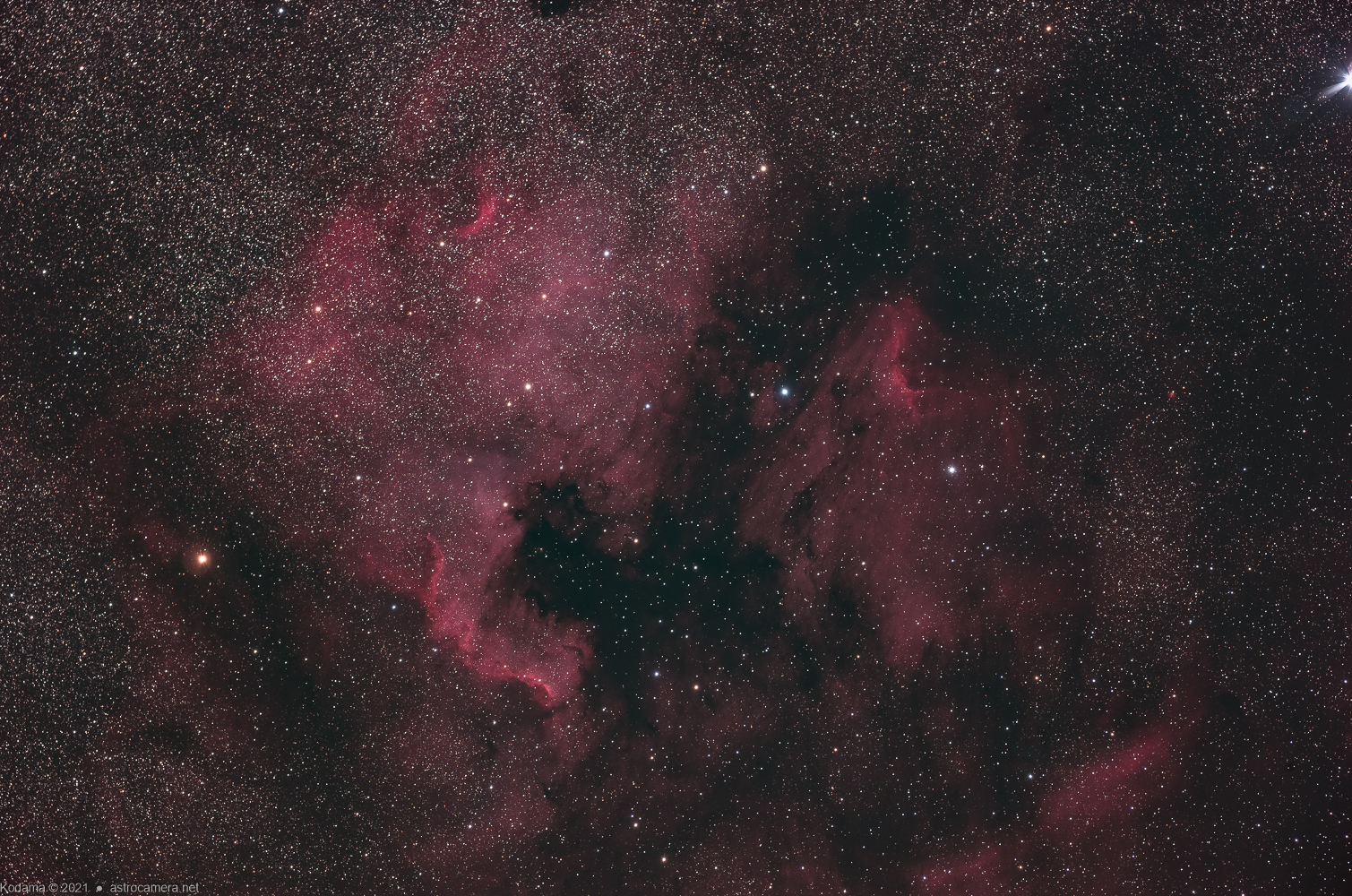 The short summer night ended with a waning moon rising, but there was a little time to get a shot of the North America Nebula region.
---
Photo info: [All shots from the Anza site of the Orange County Astronomers]


Venus/Mars shot - Nikon 105mm lens @ f/2.8, 1 sec. exposure at ISO 200 with Nikon D600
Polar sky shot - Sigma 15mm lens @ f/2.8, 20 sec. exposure at ISO 1600 with Nikon D850
Milky Way wide shot:
Date/Time: 4 July 2021
Camera: Nikon D850
Exposure: 263 x 30 sec. (115 minutes)
Lens/Scope: Nikon 105mm
Filter: --
Mount: Star Adventurer tracker
Guiding: --
Image Processing: Nebulosity / Resgistar / Lightroom
M8 / M20 Region
Date/Time: 4 July 2021
Camera: Canon RP
Exposure: 89 x 120 sec. (178 minutes)
Lens/Scope: Borg 107FL F3.9
Filter: IDAS NGS1
Mount: Losmandy Titan
Guiding: Borg 45ED / SBIG STV
Image Processing: Nebulosity / Lightroom
North America Nebula Region
Date/Time: 5 July 2021
Camera: Canon RP
Exposure: 58 x 120 sec. (116 minutes)
Lens/Scope: Borg 107FL F3.9
Filter: IDAS NGS1
Mount: Losmandy Titan
Guiding: Borg 45ED / SBIG STV
Image Processing: Nebulosity / Lightroom