This lunar eclipse was not quite total -- the Moon just missed being completely inside the Earth's umbra. Since the Moon was also far from the Earth, this was hyped as an exceptionally long partial eclipse. Had it been just inside the umbra, it would have been a very short total eclipse!
The sky was cloudy virtually all week. It was not completely overcast, but most of the sky was covered by thin clouds and airplane contrails. Luckily, however, the clouds thinned for most of the eclipse interval. See the video for several timelapse views of the eclipse, including a wide-angle view which shows how much the sky darkened during the maximum eclipse as well as to see how lucky I was to have the clouds thin out.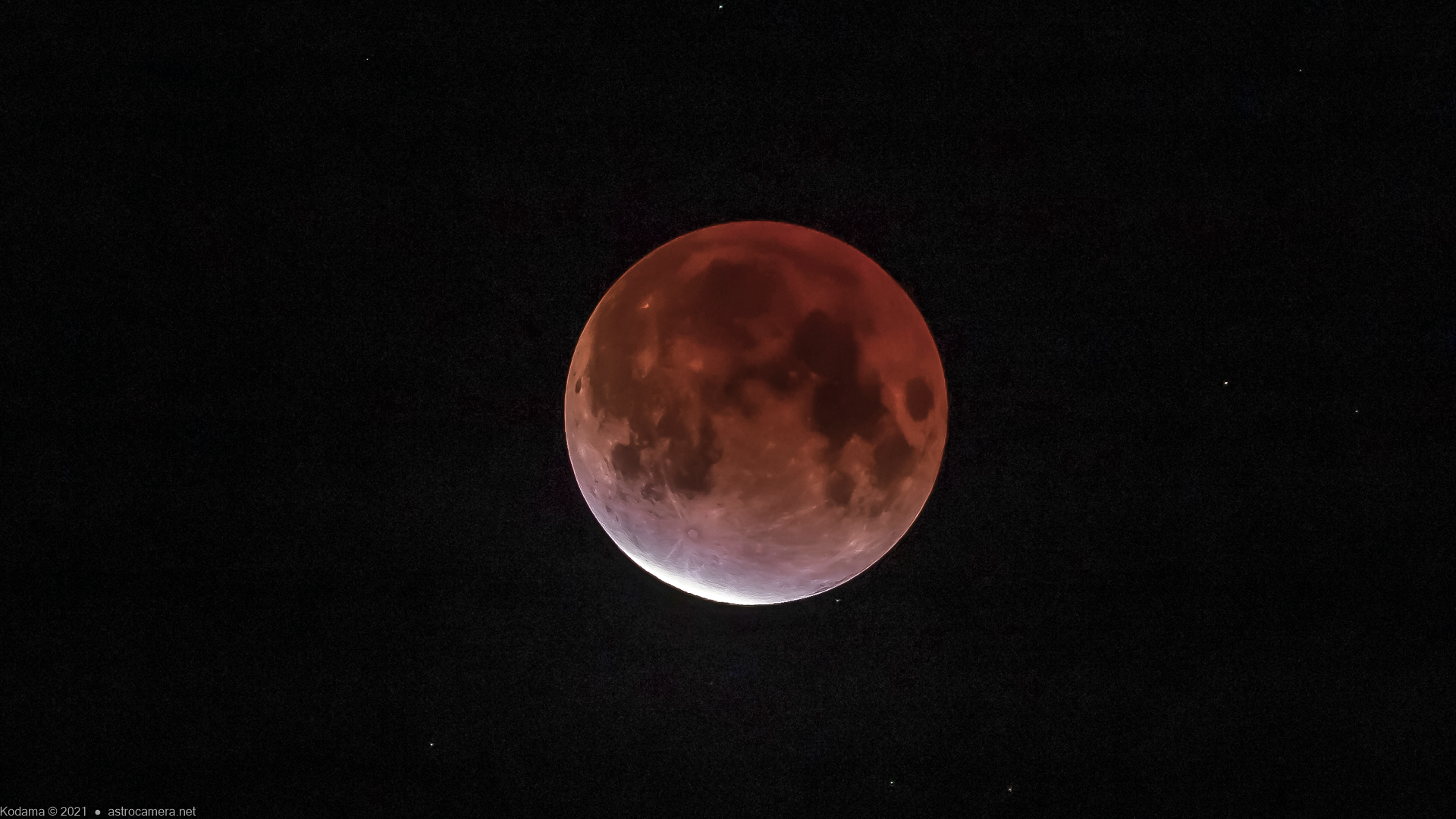 Eclipse at maximum.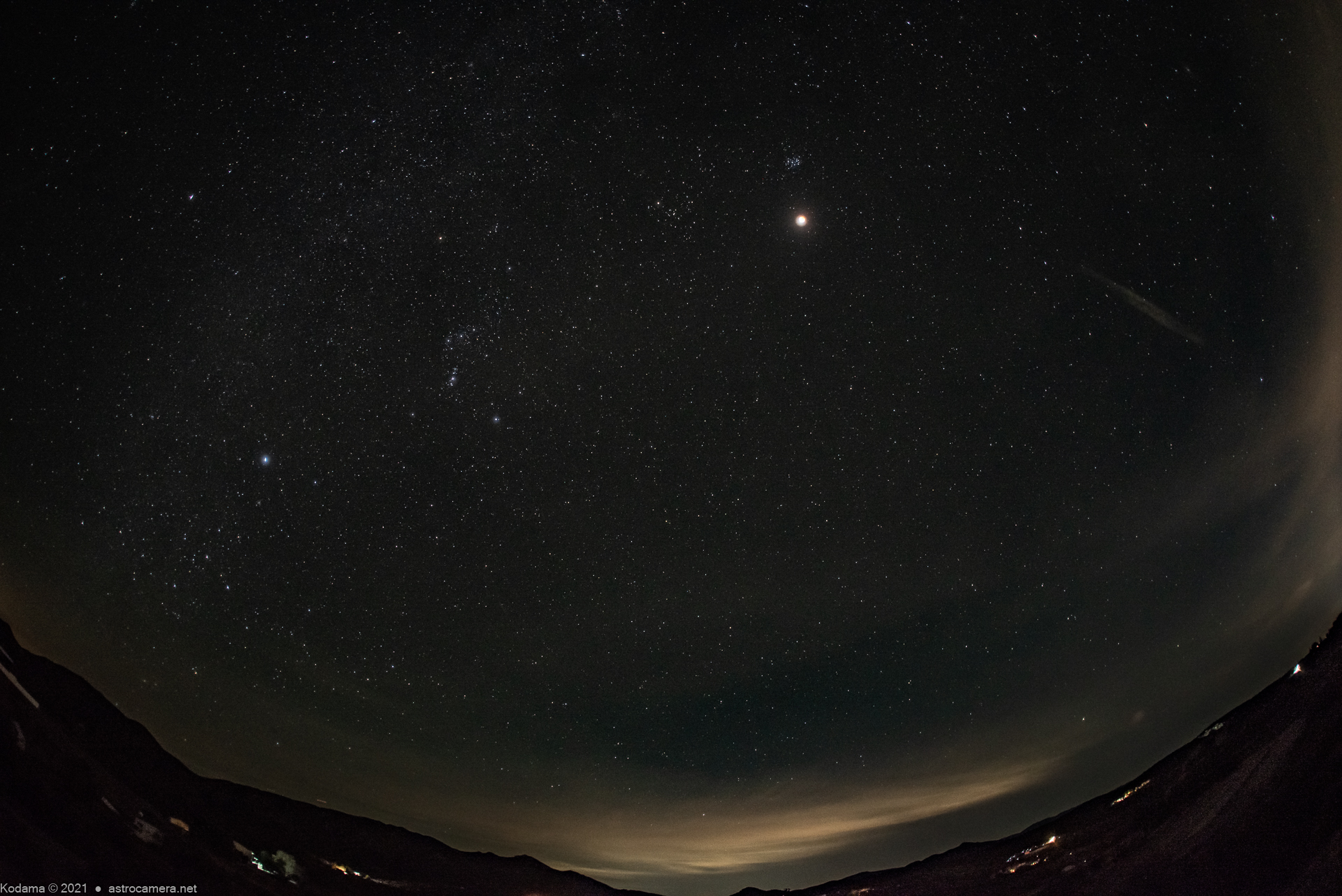 Wide-angle view of the sky at eclipse maximum.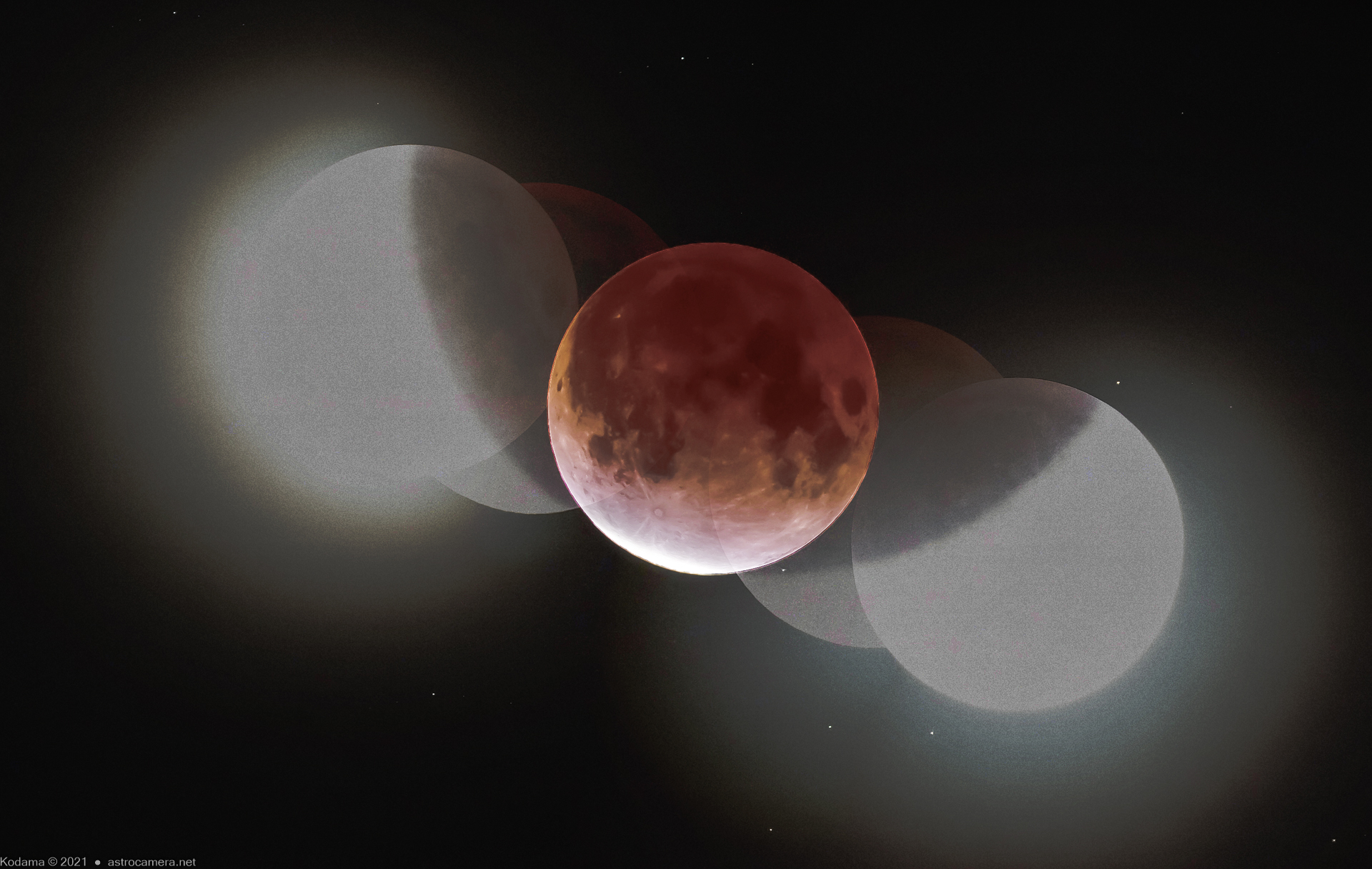 Composite showing the outline of the Earth's umbra
Photo info (Wide-angle)
Date/Time: 18-19 November 2021
Location: Vanishing Point Observatory
Camera: Nikon D600 @ ISO 1600
Exposure: 5 sec.
Lens/Scope: Sigma 15mm @ f/2.8
Filter: --
Mount: Skywatcher Star Adventurer
Guiding: --
Image Processing: Lightroom
Photo info (Telescopic View #1)
Date/Time: 18-19 November 2021
Location: Vanishing Point Observatory
Camera: Canon RP (modified) @ ISO 200
Exposure: 1/5 sec.
Lens/Scope: Borg 107F3.9
Filter: IDAS NGS1 (light pollution)
Mount: Losmandy Titan
Guiding: --
Image Processing: Photoshop / Lightroom
Photo info (Telescopic View #2 - video)
Date/Time: 18-19 November 2021
Location: Vanishing Point Observatory
Camera: Sony A7s + Nikon 2x teleconverter
Exposure: (auto)
Lens/Scope: Astrophysics 155
Filter: --
Mount: Losmandy Titan
Guiding: --
Image Processing: --